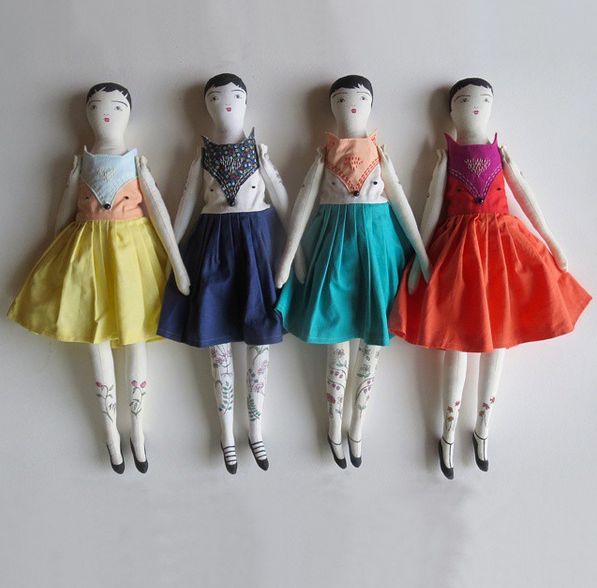 Our #1 Toy pick for holiday gifting...drum roll...Hand Made Rag Dolls.
1. AntonAnton Things
Leticia is an artist and doll maker living in Madrid. The simple body shapes and embroidered features on her dolls make them a perfect canvas for whimsical embellishment. Browse through Leticia's shop on Etsy and pick up a doll for someone special (or for yourself because you're special, too, you know!).
2. Humble Toys
Humble Toys is a handmade doll business by Anwen Sutherland, an Ontario-based artist. Like Alia Grace, Anwen combines all sorts of different media in her dolls (I love how dolls are like little canvases to be decorated). Follow Humble Toys on Facebook to see the process unfold, and purchase a doll in Anwen's shop on Etsy.
3. Alia Grace
Alia Grace Diaz is a doll maker living in Philadelphia. She combines all different media in her work – sewing, knitting, drawing, and beading – and enjoys making fashionable clothing for each of her dolls, too. Check out Alia Grace on Instagram and buy a doll in her shop on Etsy.
Photograph and content source: http://whileshenaps.com/2015/09/awesome-handmade-toys-rag-dolls.html